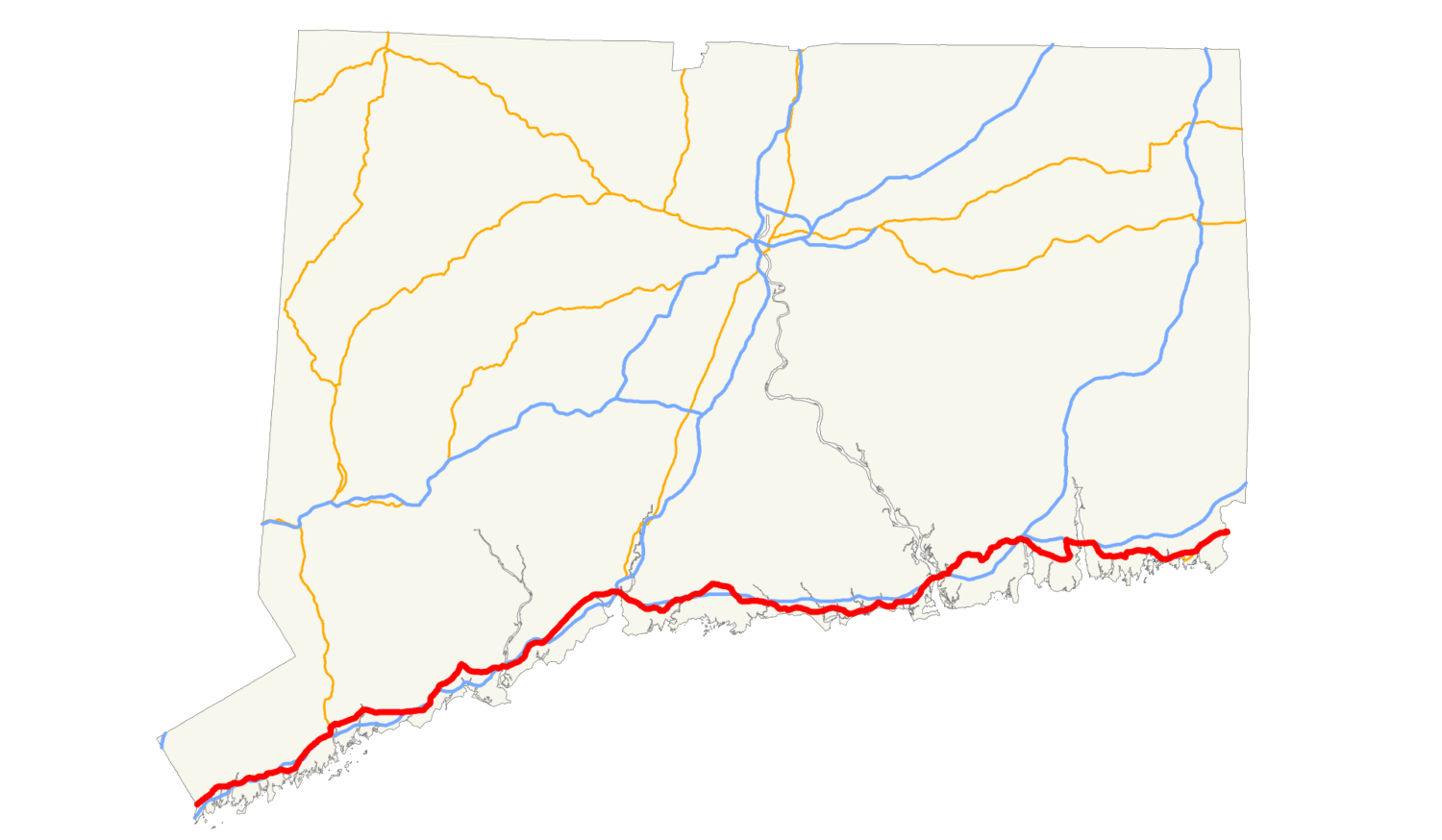 A Connecticut Road with many names…Route 1
US 1 is the oldest east-west route in the county, running through all of its shoreline cities and towns. Known by various names along its length, most commonly "Boston Post Road" or simply "Post Road", it gradually gains latitude from west to east. Thus U.S. 1 west is officially designated "South" and east is "North".
Though contiguous, U.S.1 changes name by locality in CONNECTICUT.
In Greenwich it is Putnam Avenue. In Stamford it becomes Main Street or Tresser Boulevard. In Darien it is Boston Post Road or "the Post Road". In Norwalk it is Connecticut Avenue in the west, Van Zant St, Cross St, and North Av in the center, and Westport Avenue in the east. In Westport, it is Post Road West from the Norwalk town line until the Saugatuck River and then it becomes Post Road East until Fairfield. In Fairfield it is again Boston Post Road or "the Post Road". In Bridgeport it follows Kings Highway in the west, North Avenue in the center, and Boston Avenue in the east. Finally, it becomes Barnum Avenue in Stratford.
Take a scenic drive along the Post Road through many wonderful towns in Southern Connecticut…..call us if you would like to make Connecticut your home. Its a great place to live!